When it comes to home massage it usually takes two to tango. This creates a wonderful opportunity for closeness and quality time, whether your partner is a spouse, a significant other, or your child. A gentle loving touch can help to bring you closer together while promoting comfort, health, and relaxation. For some tips on home massage, check out Beauty by the Batch's article, Tips For Gentle Home Massage. You can learn even more by picking up a book on the subject.
When you are ready to try your hand at massage, you'll need a good massage oil to use during your session. You can choose a simple Carrier Oil.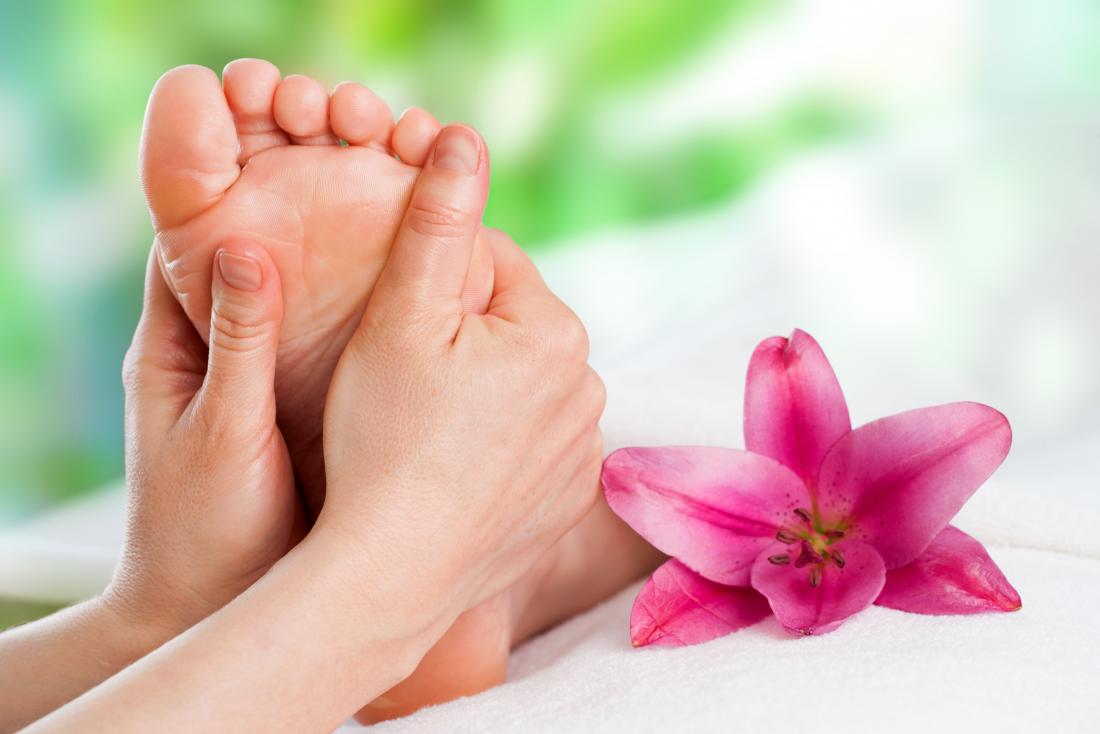 Carrier Oils for Massage
Sweet Almond Oil
Apricot Kernel Oil
Chardonnay Grape Seed Oil
Hazelnut Oil
Macadamia Nut Oil
Perilla Seed Oil
Massage Recipes
Massage is a way for couples to spend quality time in a warm, intimate setting. While helping to improve your partner's wellness, you gain the added benefit of closeness which can help to build trust and affection. This all natural Massage Oil Blend is enhanced with a unisex blend of Essential Oils that can help to improve circulation and ease tension and anxiety. It makes a great gift for a loved one, especially when paired with a Massage Tool.
Ginger Wood Massage Oil
Makes about four ounces
Ingredients
1 ounce Argan Oil
1 ounce Sesame Oil
2 ounces Perilla Seed Oil
30 drops Sandalwood Essential Oil
20 drops Ginger Essential Oil
10 drops Black Pepper Essential Oil
10 drops Roman Chamomile Essential Oil
Herbal Scalp Massage Bars
These fragrant solid massage bars can be used all over the body, but were especially formulated for the scalp. Amla, Argan, Copaiba, and Vegetable Squalene Oils are intensely conditioning, healthful ingredients for your scalp. These nutritious oils will feed your hair's roots while being stimulated by a gentle massage and Essential Oil Blend. Massage your own scalp, or take turns with a loved one.
Herbal Scalp Massage Bars
Makes 4 – 6 Bars
Ingredients & Equipment
2 ounces Amla Oil
2 ounces Jojoba Esters, MP70
1 ounce Argan Oil
3/4 ounce Olive Squalene
3/4 ounce Copaiba Balsam Oil
1/4 teaspoon Rosemary Essential Oil
1/4 teaspoon Chamomile Essential Oil
1/4 teaspoon Tea Tree Essential Oil
1/4 teaspoon Lavender Essential Oil
Tart Pans
Double Boiler
Cooling Cucumber & Mint Body Oil
This cooling, calming Body Oil was designed with shaving in mind. After shaving your legs, your skin can feel quite dry, and can even become irritated. Chamomile Essential Oil has natural anti-inflammatory properties that can help to soothe your angry skin, while Spearmint Essential Oil provides a gentle cooling sensation. Cucumber, Aloe Vera, and Camellia Seed Oils can moisturize and condition the skin while also contributing to the cool, calm, experience this recipe provides. This Body Oil is not only a great aftershave, it will feel great on skin that has been mildly irritated by sun, allergens, or chronic dryness.
Ingredients

2 ounces Aloe Vera Oil
1 ounce Cucumber Seed Oil
1 ounce Camellia Seed Oil
1/4 teaspoon Chamomile Essential Oil
1/4 teaspoon Organic Spearmint Essential Oil
1 Drop Vitamin E T50